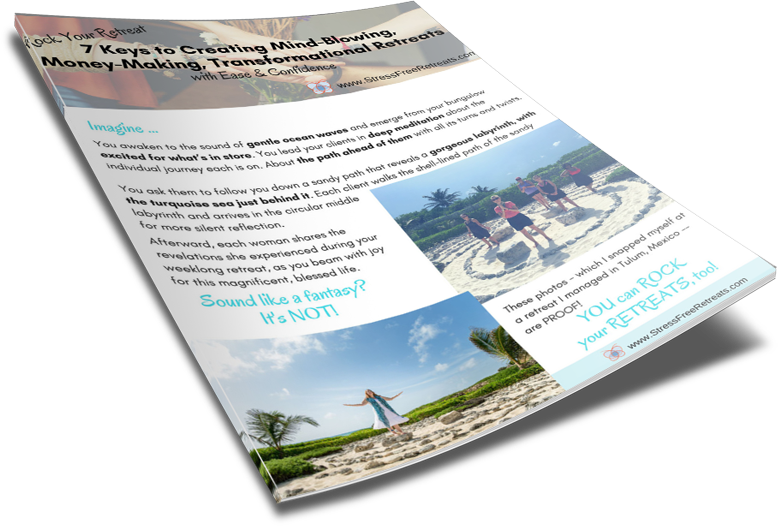 Free Tip Sheet
7 Keys to Creating Mind-Blowing, Money-Making
Transformational Retreats with Confidence + Ease
"I would have cried myself to sleep nightly for an entire month or two, if we hadn't hired Elaine to help us produce our event. She was everything I could have hoped for and more — which sounds cheesy, I know, but it's true. She had an easy-going and calming way about her from the beginning. And her positive vibes continued through until the end of our event. And beyond her upbeat, supportive personality, Elaine is ridiculously on top of her stuff. She's organized and thoughtful and 99 steps ahead of you at any given moment. I'm lucky we found her. We couldn't have done our event without her… well, we could have, but it would have sucked. We'll hire Elaine again in a heartbeat."

~ Kira Hugg, Conversion Copywriter and Founder, Kira Hug, Co-Founder, The Copywriter Club
"We had committed to putting together an event on a short deadline and on a tight budget and were in over our heads. Fortunately, we found Elaine. She brought the organization to our planning process that we were missing. What's more, she made sure to take care of the little details that we hadn't even considered. She made running our event EASY—managing everything from distributing schwag, to timing speakers, to setting up the room so we were ready to go, to making sure everyone was happy. My only regret? We should have called her sooner. Next time we will."

~ Rob Marsh, Conversion Copywriter and Founder, Brandstory Copy & Content, Co-Founder, The Copywriter Club
"What can I say about work with Elaine for my retreats and events? Basically, I couldn't imagine serving my clients without her by my side serving me. Holding sacred space at a retreat is just that sacred. This is not something you want to cheap out on or leave to chance. You can't do this work alone. Too much is at stake. You know that. When you hire Elaine, you can rest assured that she's got everything handled: from working with the venue, to helping you create the agenda to managing attendees' needs onsite, to ensure you are operating in your zone of genius. It's pure magic. I'm excited for you to bring Elaine onto your team for a retreat or event that will change the course of your business … and your attendees' lives forever."

~ Jenny Fenig, Business Coach for Spiritual Entrepreneurs & Founder, Get Gutsy Coach Training School, JennyFenig.com
"It was a pleasure to experience Elaine's genius of event planning and support during a full-week retreat in Costa Rica. Her attention to detail and compassionate care for all who attended made the experience top notch. Elaine has the unique ability to hold space for everyone in the room, allowing the host and attendees to be fully present knowing that all bases are covered. That in itself is worth it's weight in gold. Elaine is definitely your go-to person if you're looking for someone who can not only assist you with the details of planning your next retreat, but also provide the hands-on support you need during the event so you can focus on your own zone of genius. I've already contracted her to manage my 2018 retreat."

~ Christine Dyan, Body Empowerment Coach, ChristineDyan.com
Hi there. It's Elaine Wellman.
Live gatherings are my jam.
I love helping purpose-driven entrepreneurs and small business owners bring their magic to life at live events and retreats … so they can deeply connect with their tribe, facilitate transformation, and sell more stuff.
What do you want?
Want someone else to handle all the details so you can focus on serving your people from your zone of genius without having to sweat the small stuff?
Want to feel confident with your event budget so you don't lose your shirt, and even make a buck?
Want to work with an expert who understands the ins and outs of what happens at live events in the transformational and entrepreneurial fields … and isn't triggered by deep work or high-ticket sales pitches?
Want an event planner who is 100% invested in making your event a solid success and a standout?
If you need an event planner who will make the planning and execution of your event stress-free … let's talk.
Put my 15+ years of event planning experience (including retreats, galas, boutique trade shows, openings, competitions, receptions …) to work for you.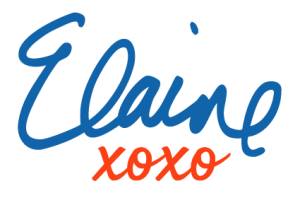 Let's Connect
OFFICIAL BIO
Elaine Wellman, Event & Retreat Strategist & Coach, has over 20 years of experience as an event planner and public relations executive in New York City, and has been a certified coach for 10 years.
She has managed campaigns for such leading brands as Sunbeam and Motorola, and has overseen numerous boutique trade shows, speaker conferences, black-tie galas, store openings, receptions, public gatherings, and more.
In the entrepreneurial space, Elaine has worked closely with transformational coaches to bring their destination retreats, abroad and in the U.S., to life. She has also headed production for conferences and other events.
Elaine understands the entrepreneurial and online marketing worlds, which means she isn't triggered by deep work or selling in the room, and supportively holds space for leaders while they hold space for their clients and attendees.
Elaine is a travel fan, personal development junkie, and momma to fur baby kitty, Buddha. She resides in a tiny, not well-known town on the edge of the Hudson River with a view of Manhattan like you see on TV and enjoys the vast cultural and business happenings New York City has to offer.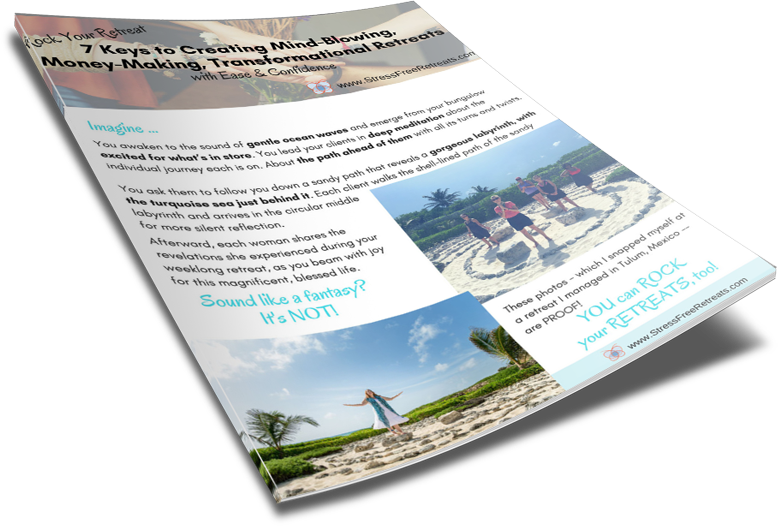 Free Tip Sheet
7 Keys to Creating Mind-Blowing, Money-Making
Transformational Retreats with Confidence + Ease