BUILD YOUR BIZ IMMERSION
Do you want a partner to guide you as you build your business? I know you probably want to serve clients who devour what you offer, generate substantial income and help make the world better. Getting there though can be confusing and overwhelming. And it's nearly impossible to do it alone.
My private 3- or 6-month Build Your Biz Immersion coaching program is customized based on your current situation and your goals.
---
FREE YOUR MIND IMMERSION
Discover the confidence-boosting groundwork that will help you create the unstoppable mindset you need to see your big dreams to fruition. After you complete this 90-day private coaching program, you will takeaway amazing techniques and tools guaranteed to help you navigate any challenges that come your way.
During our time together, you will learn how to:
Clarify and powerfully commit to your vision so that you are focused and motivated
Gain confidence by making friends with your inner critic so that you fully step into your calling and expertise
Lay the groundwork that will transform you from uncertain solopreneur to thriving "SOULpreneur" so that you feel completely authentic in all you do
Uncover your money-repelling mindset blocks so that you can create a prosperous, heart-centered business you love
Establish energizing habits that nourish your self-worth so that you can sustain success and happiness
Schedule a complimentary chat with Elaine to see if this program is right for you.
---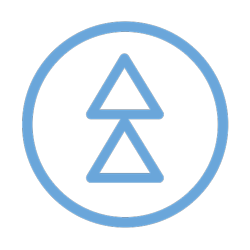 ACCELERATE INTENSIVE
One Day Business + Life Transformation
Carving out a half-day or full-day to intensely focus on what you want to create, undisturbed by daily distractions, is one of the most transformative gifts you can give yourself.
My half-day and full-day Accelerate Intensives provide a safe and empowering space in which to bring your biggest vision to life and identify the exact actions you need to take to grow your business to the next level.
Your Accelerate Intensive is all about you! It will be customized to fit your specific needs.
Some of the areas you can get crystal clear on during our time together include:
Discovering Your Business Life Vision so you are clear on what you really want and can turn your dream into your reality.
Cultivating Your Solopreneur Spirit so you can navigate this twisty entrepreneurial journey, quiet your (own) doubters and embrace the mindset that will get you there.
Defining Attracting Your Ideal Clients so you can work with as many clients as you want and love them all.
Developing Authentic Messaging Marketing so your tribe seeks out your services and you become the go-to person in your field.
Creating a Money Breakthrough with Smash-Hit Packages, Programs, Products and Services so you can generate the income you want and deserve.
Strategizing on How to Minimize Chaos, Reduce Overwhelm and Set Up Systems so you can get more done, in less time and with less stress.
Here's What You Get:
30 Minute Accelerator Assessment Call prior to our get-together so Elaine gets a general overview of where you are and what you want to focus on during your Intensive.
Behind the Scenes Advanced Review of Your Current Business and/or Marketing Materials conducted by Elaine.
Half-Day (4 hours) or Full-Day (6 hours) Private Workshop* with Elaine, including mentoring, coaching and consulting.
Accelerator Action Plan Takeaway outlined together during your Intensive.
Accelerator Action Guide detailing Elaine's recommendations, observations, resources and tips for implementing your Plan and realizing your vision, delivered within 2 weeks of meeting.
1 45-Minute Accelerator Afterglow Call one month later to gauge progress, overcome any roadblocks and celebrate your successes!
*Intensive can be either in person in New York City or via Skype
Schedule a complimentary chat with Elaine to see if this program is right for you.
---
CLARITY POWER HOUR
Have one burning thing you want feedback on?
A little unsure about your big idea?
Or, your next move?
Need a confidence boost or mindset reset?
Want to bounce some ideas around?
I designed my Clarity Power Hour to support you when you need a one-time strategy session about a specific topic or area.
This session is for solopreneurs who need quick support to get on track, decide their next move and get a fresh perspective on their business. There's no need to feel unsupported, confused or overwhelmed.
Here's How You Benefit:
Quick support for your challenge via Skype or phone (I keep 2 Clarity Power Hour spots open each week)
My pre-session Clarity Power Hour quick questionnaire will help you laser focus on what you truly need help with right now
One-shot mentoring (no commitment to sign up for multiple sessions)
High level private coaching to help identify your options and actions
A confident and clear path forward
Your Takeaways:
A customized Action Plan you can start implementing right away
Confidence in your next steps and vision
Motivation to move forward
How It Works:
Confirm your session and book your appointment on my calendar
Complete and return my Clarity Power Hour quick questionnaire at least 24 hours prior to our session
I personally review your questionnaire before our appointment
We work together in a private, one-on-one call, focusing on exactly what you need my help with
We'll record the call if you wish
---
About Elaine Wellman
Elaine Wellman knows she was put on this earth to help others live their dream. She's been doing just that since she arrived in New York City at age 25. Elaine is a certified professional coach and founder of Elaine Wellman Worldwide.Read more....
Contact Elaine | Follow me and be happy!
LEGAL | PRIVACY POLICY