The Truth Is Never Complicated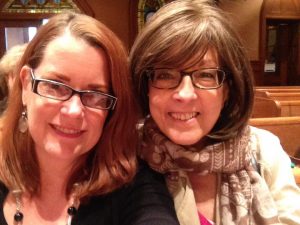 Lessons from Marianne Williamson's live lecture, 5/11/16, NYC …
*BEING VS. DOING …
Ego says," just do something."
We weren't created to be doing so much.
Stop doing, doing, doing.
It knocks you off spiritually, emotionally and physically.
Must make time to meditate.
We need to get quiet, rest, listen to guidance from the universe.
*DISCIPLINED THOUGHT + ACTION …
There are no neutral thoughts – all thoughts are either fear or love.
Leave a tender moment alone.
Do not speak unless speaking would improve the silence.
Thinking in fear is hallucinating.
Look to the power of the mind to keep us healthy.
The thinking of the world is upside down.
* MEDITATION IS MEDICINE …
And it's free.
Why not take it every day the way we do Rx?
Prayer is the medium of miracles.
Miracles collapse time.
Fill your mind with light in the morning before you allow the darkness of our backwards world into your energy field and you will carry that light throughout your day.
Honor the Sabbath: give yourself one day a week to let your energies realign.
*INTIMACY ISN'T SOMETHING WE CREATE ..
It's what we are when we connect at the heart level.
You can't connect to another's heart until you connect with your own.
And you can only do that through rest and meditation.
Express GRATITUDE more.
*THE SPIRIT'S GOAL IS INNER PEACE …
Your inner kingdom is where God is.
The only place to be in peace is in the present moment.
You cannot talk yourself into INNER PEACE.
Your intellect can take you to the door but it can't take you through the door.
Inner peace comes from forgiveness, compassion and atonement.
Inner peace comes from standing peacefully in the chaos of the world.
SURRENDER-THE UNIVERSE KNOWS WHAT IT'S DOING …
When you are aligned with Source, you don't have to make any decisions for yourself.
Let it work its magic.
What you put on the alter (turn over to Source), is altered.
Ask for the answers and live in according to the guidance you receive.
Move through prayer and meditation and you will become a finely tuned intuitive.
THE TRUTH IS NEVER COMPLICATED …
You don't have to "figure it out" when you align your energy.
We are programmed from God/Universe to be right-functioning. The only problem we ever have is separation from Source.
Cultivating spiritual growth requires lifestyle choices.
The energetic level you speak from inside yourself is the level you speak to in the other person.
Only what you are not giving is what is lacking in any situation.
Take 100% responsibility for your life.
You can play life shallow or you can play life deep.
It is time to Step Up.
The following two tabs change content below.
Elaine Wellman
Elaine's mission is to help you create and live your dream life, on your terms. Emerging Entrepreneurs, you can turn your passion into profits and live the freedom-based lifestyle you crave. Elaine will guide you through her process of discovery that will connect your most inner desires, strengths, and values with a money-making niche and business model. Bold gals learn Elaine's methods to navigate through the mindset, messaging, and marketing elements that often feel complicated and slow your progress. Elaine streamlines the marketing process essential for quick and sustained success. Elaine is a Certified Professional Coach and Award-Winning Publicist. She spent more than 20 years as a public relations executive and event producer in New York City before founding her coaching business.
Click here
to join Elaine's private Facebook group - HABIT JUNKIES.
Latest posts by Elaine Wellman (see all)