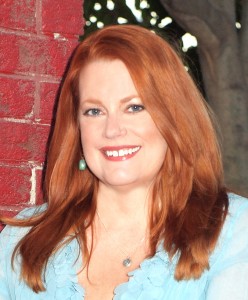 Today, my life is full and I am truly happy using my life experience and skills to help women entrepreneurs discover what makes them happy and for them to create more fulfilling lives and thriving businesses. I help them find out what's holding them back, get out of their own way and empower them to create their ideal self. Together, we reposition your frame of mind, reset your default tendencies, outline what it is you really want, ditch the fear that is stopping you and develop an action plan.
I truly love what I do but that wasn't always the case.
A Glamorous But Unfulfilling Life
Before I found coaching, I actually spent most of my life feeling unfulfilled. Well, I did dig moving to New York City, organizing fashion shows for a designer friend, and planning a 3-month honeymoon to Thailand. And I had great friends, but I just wasn't happy.
The First Rock Bottom
I spent 15 years in public relations. I was a multiple award-winning publicist and achieved my goal of becoming a Vice President at a global agency, but I still felt empty. I didn't feel as though I was contributing anything worthwhile. Because of this black void I became stressed and burned out. I was a miserable bitch. This was just the beginning of my downward spiral.
While I thought I was living a happily-ever-after fairy tale, I was shocked and betrayed when I was asked for a divorce. My self-esteem was demolished and I cried…a lot. It led to a serious depression.
A Seed Beginning to Grow
I turned to therapy and even a women's support group conducted by a psychic healer. It took all my energy and strength to drag myself to work and to that group. The healer gave us creative, wacky exercises to do in class to release whatever we needed to (and yes, some of them looked like SNL skits, but they worked).
Ultimately, like many of life's challenges, healing from my divorce was a catalyst for personal growth and the beginning of creating the life I wanted. I realized I hadn't been "leading" my life. I'd been letting life happen to me. I wanted to be the director of my life and to learn how to be happy.
Then, I started hearing about coaching and the deep and meaningful changes coaching clients could experience. I wanted to be a coach! I wanted to help other women experience significant growth, and perhaps without suffering as much as I had. I signed up for an intensive coach training program at one of the country's top schools.
Tragedy Strikes Twice
But, tragedy struck. My 17-year-old nephew was killed in a car accident. A few hours later, my sister's heart stopped. We didn't know if she would survive. And if she did, she could have permanent brain damage. Fortunately, it wasn't her time. She survived, is healthy, and a true inspiration.
But just two-months later, before I even started putting the pieces back together, my mother also died suddenly. Despite these devastating losses, I somehow found the strength to go on.
The Personal Triumph of Happiness and Success
I have learned what it takes to be happy. Today, I meditate, practice yoga, eat well, enjoy meaningful relationships, love my work and I am creating a successful business helping others. I decided to devote my life to finding happiness and helping others to do the same.
What I've learned is that your happiness is created by your thinking …. and your thinking determines your actions. The best part is your thinking and your actions are in your control. It's the greatest feeling in the world to control your happiness, your life and your business. And that's what I am offering to you!
I'm committed to YOUR Happiness and Success!