Got Swag? Get Your FREE Biz Swag Bag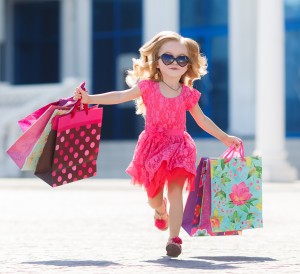 A sea of boxes filled with free swag engulf me.
With box-cutters blazing, my team and I go into hyper, yet deliberate, action.
We open boxes and gift bags.
Stuff 10 different products in each bag.
And with a well-seasoned-flick-of-the-wrist, I fluff and position the pink tissue just right as the all-important final touch.
In three hours, 450 tempting swag bags await the eager beauty industry pros arriving at a swanky, private club in Manhattan for the fundraising gala.
I organized hundreds of events like this during my career as an event planner.
One thing I never forget is that anticipation and joy on the face of  each guest when I handed them an amazing swag bag.
That's why I partnered with some of my generous friends to bring YOU the …
February 22 – March 1, 2016
CLICK HERE TO GET YOUR F.REE. BIZ SWAG BAG
I thrilled to offer you free tools and training from Melissa Ingold, Sue Painter, Biba Pedron, Kerry Swetmon, Carol LeBlanc, Nicole Dean,, Jenny Fenig, Lisa Manyon, Lisa Hines, Rachel Kelloway, Deb Coman and me, of course!
If you have a question, these awesome leaders have an answer!
Topics include …
Client + Business Management, Facebook Ads, Publicity, Pricing, Abundance + Success, Copywriting, Marketing, Sales, Planning and more!
Click Here to check out all the F.REE Gifts you have access to … www.BizSwagBag.com
Grab all the gifts you want!
But hurry! They go away on March 1.
I'd love get your feedback on the Swag Bag!
Please share below which gift is your favorite and what you learned! 
The following two tabs change content below.
Elaine Wellman
Elaine's mission is to help you create and live your dream life, on your terms. Emerging Entrepreneurs, you can turn your passion into profits and live the freedom-based lifestyle you crave. Elaine will guide you through her process of discovery that will connect your most inner desires, strengths, and values with a money-making niche and business model. Bold gals learn Elaine's methods to navigate through the mindset, messaging, and marketing elements that often feel complicated and slow your progress. Elaine streamlines the marketing process essential for quick and sustained success. Elaine is a Certified Professional Coach and Award-Winning Publicist. She spent more than 20 years as a public relations executive and event producer in New York City before founding her coaching business.
Click here
to join Elaine's private Facebook group - HABIT JUNKIES.
Latest posts by Elaine Wellman (see all)