Dear 2015: Spirituality, Addiction and Flow
Dear 2015,
You brought me Spirituality. Addiction. Flow.
Thanks Dad: My Spiritual Awakening
I lost my father this year. Although it was really hard to go through, he gave me a profound parting gift.
Out of the blue, I was called to connect more deeply with my soul.
Wait, what???
I've never been "called" to do anything before.
Despite my confusion about this foreign sounding message, I listened to my inner guidance.
I allowed myself to step back from creating and promoting and being highly visible and pushing in my business.
When I did that, the universe delivered via some amazing courses on energy work and feminine power that cracked me open.
I proclaimed that my personal development and healing would be my top priority in the Summer of 2015.
This marked the beginning of discovering my spirituality.
Lo and behold, I am a spiritual being.
My biggest a-ha was that I can define God however I want to define God. Therefore, I believe in God.
Hello, Spiritual Awakening!
Habit Junkie, Health + Intuition

Next, I discovered the power of habits, intention and deliberate practice. I am now a habit junkie.
Hal Elrod and Gretchen Rubin hijacked my life with their awesome books The Miracle Morning and Better Than Before.
I am changed at my core as this daily practice and other habits I adopted led me to living from a much more conscious place of joy and gratitude.
My new outlook drove me to deepen many of personal relationships and I'm delighted that several of the peeps in my inner circle are on a similar journey.
I'm also trying to get some type of movement in my day, every day.
And, making healthier food choices.
Hello, Healthy Addiction!
Letting Go
As I continued to tap into my intuition, I started remembering my dreams. (I was never one to remember much about my dreams.)
My dreams showed me my subconscious beliefs and what I needed to let go off.
I let go of a lot of things that probably never served me.
I let go of being defensive.
I realized I adopted that as a kid because I didn't want to be wrong and get in trouble. As a result, now I laugh a lot more.
I let go of taking things personally.
Everybody is dealing with their own shit. It's not about me (or you). It's a lot easier to stay on my purpose with this new awareness.
I let go of feeling rejected or excluded.
I don't have to be invited to everything by everybody. (I don't even want to go to everything with everybody!) Now, I'm happy when I learn others enjoyed a fulfilling experience without wondering why I was left out.
I let go of unconscious living.
As a result, I'm watching way less TV and spending much more time reading and doing things that make me happy instead of vegging out.
I let go of ice cream.
I'm an "abstainer." If I have ice cream in the house, I will eat it. A lot of it. Maybe all of it. So, I must abstain and just not buy it. As a result, I feel better in my body.
Hello, Empowered Self! 
Business Flow
Another interesting thing happened when I embraced spirituality and stopped pushing so hard in my business.
Despite making my own growth my top priority for much of the year, I accomplished a lot in my business I'm proud.
In 2015, I had more clients than ever before. And, those clients also experienced incredible growth while we worked together.
I created and launched my group coaching program Build It. Grow It. LOVE IT!: A Simple Step-by-Step System for More Confidence, Clients, Cash. A wonderful group of amazing women participated in the first live session.
I will be leading Build It. Grow It. LOVE IT! live again in 2016. If you want a heads up when I announce the date, get on the notification list here.
There is also a self-study version available here.
Another new e-course I developed is now available – How to Run Your Business So It Doesn't Run You. I'll be officially launching it in 2016 yet you can check it out now here.
I also expanded my private coaching packages based on the recent results of my clients. My new Prosperity Perspective coaching program helps women let go what's holding them back so they can create an unstoppable entrepreneur mindset and live the life they want to life.
Learn more about working with me privately here.
I also expanded my local networking efforts, which resulted in new friends, clients and fun. And, started hitting the speaking circuit.
Finally, I joined a new mastermind group that resulted in me having very clear intentions set for the first quarter of 2016. (And we're just getting started!)
Thank You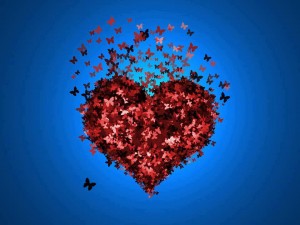 So I say thank you, 2015.
Thank you Dad, for guiding me to discover my spirituality.
Thank you Universe, for positioning me to step into my power as a spiritual leader.
Thank you You, for sticking by me while I went inside.
Thank you Friends, for holding space for me and supporting my growth.
Thank you Clients, for allowing me to hold space for you and witness your growth.
Thank you 2015. For all that you were. All that you taught me. And, all you are leading me to.
xoxo,
The following two tabs change content below.
Elaine Wellman
Elaine's mission is to help you create and live your dream life, on your terms. Emerging Entrepreneurs, you can turn your passion into profits and live the freedom-based lifestyle you crave. Elaine will guide you through her process of discovery that will connect your most inner desires, strengths, and values with a money-making niche and business model. Bold gals learn Elaine's methods to navigate through the mindset, messaging, and marketing elements that often feel complicated and slow your progress. Elaine streamlines the marketing process essential for quick and sustained success. Elaine is a Certified Professional Coach and Award-Winning Publicist. She spent more than 20 years as a public relations executive and event producer in New York City before founding her coaching business.
Click here
to join Elaine's private Facebook group - HABIT JUNKIES.
Latest posts by Elaine Wellman (see all)