Read Below For All The Details
ATTN: Coaches, Consultants + Women Entrepreneurs
Here's a Special Invitation to Get Help Building + Growing
Your Heart- Centered Online Business
with my Build It. Grow It. LOVE It! Self Study Course.
If you're like most of the women I know starting a business, you're passionate about what you do and you're good at it! But, you're not sure exactly how to attract clients and create a steady income.
What you need is a proven step-by-step plan and a support system of amazing sisters for your journey.
I help entrepreneurs overcome these common early pitfalls:
Doubting you'll be able to earn enough money
Feeling insecure about how to communicate what you offer
Being confused about which online marketing tactics are right for you
Worrying about not getting it right and failing
Hearing that little voice in your head say you're not an expert, you're an imposter
Questioning how to be more visible so your ideal clients can find you
Working so hard you feel like your biz is going to kill you
Wondering how to structure your biz so you're not working 24/7 yet still making good money
I'm here to show you that you can...
Charge what you're worth and generate the Profits you want
Create Authentic Messaging that reflects the Real You
Develop a Manageable Marketing plan that doesn't feel sleazy
Master your Mindset and kill the Self-Sabotage
Embrace your Brilliance and Step into the Spotlight
Build a Platform that makes it easy for your Ideal Clients to FIND YOU
Beat Overwhelm by implementing Simple Systems + Boundaries
Design your Biz to give you the Freedom you want
Introducing my Build It. Grow It. LOVE IT! Self Study Course
While working full-time as a marketing executive and event producer in New York City, I earned my life coach certification. I was passionate about coaching and STUCK. I had no idea what niche I should focus on. Divorced and living on only my salary, I didn't have enough money to quit my job to launch my business. And, I had no clue know how to start it while working. So, I put my dream of having freedom, being my own boss and doing what I love on the backburner. I stayed at my job bringing home that safe paycheck.
Eventually, the universe kicked me in the butt. When lack of business resulted in reduced hours at work, I realized the time was now or never. Even though I had 20 years of experience in public relations and marketing, I still didn't know how to be an entrepreneur or where to start.
I struggled to find my niche and make enough money to support myself. Then, I got serious and invested in learning how to operate a successful business. I studied with some of the most accomplished gurus around, including Ali Brown, Suzanne Evans and Keri Murphy.
Everything clicked when I embraced and combined all my expertise and gifts. Today, I'm grateful to have an amazing tribe of brave women ready to breakout, help more people and build the bold biz + lush life they want in their hearts.
I know you are GREAT at WHAT YOU DO. You don't need more certifications and training on the services you provide.
What you do need is to MASTER YOUR MARKETING + MINDSET and take courageous, strategic action on a regular basis.
Your tribe is out there waiting for you. It's time to truly understand their needs and challenges. Then, package your solutions in a fabulous, easy to understand offering that makes it a no-brainer for them to commit to their growth with YOU as their mentor.
To make it work and take your company to the next level, you're going to have to change how you think and how you do business.
You need mind-blowing messaging that beckons like a lighthouse in the fog to the people who need you. You need the mindset that supports your brilliance and encourages you to rise up. You need to take strategic action. You need to leverage your expertise (stop giving it away!). You need a smart marketing plan. You need to be open to the abundance (and dollars!) the universe is waiting to provide, once you get on track with your mission.
Whew, let's take a deep breath together.
Remember, I've got your back.
Give yourself 8 weeks.
You will grow your business and change your life.
Create a business that financially supports the lifestyle you want
Break free of doubt and worry about how to make it work
Love your messaging because it fits like a glove.
Embrace marketing as a tool to help more people.
Become known as a go-to expert in your field.
Work less Earn More !
Learn the steps you need to grow your business
Your Build It. Grow it. LOVE It! Course is designed for self-motivated, heart-centered women ready to take massive action to transform their business and life with this step-by-step business training.
In Build It. Grow It. LOVE It!, you will shift your mindset, nail your messaging and learn to market like a master so you can create your ideal business and life.
Build It. Grow it. LOVE It! is an ONLINE program, so you listen to the training audios, and move through the sessions at your own pace, and take action when it's convenient for you.
Your Build It. Grow It. LOVE It! Content
Module 1: People + Process

Who Needs You + How to Create an Enrollment System that Sells
In this module you will learn:
Identify your ideal client so you know who you're talking to and you can easily reach them.
Learn what your tribe needs and wants.
Create an effective system for attracting your peeps to have conversations with you.
Turn those conversations into new clients with powerful enrollment and sales tactics that don't feel icky.
Create a follow up system that works.
Module 2: Products + Packages

Create a Cash Pipeline with Offerings Your Peeps Crave
In this module you will learn:
Determine what services and products to offer to create a sales funnel that leads clients from one offering to the next and gives them what they want.
Package your brilliance so you're not charging dollars for hours, you increase your revenue and attract better quality clients.
Map out your signature system that clients are waiting to get their hands on.
Learn how to apply your signature system into numerous offerings to help your peeps and build multiple revenue streams.
Module 3: Positioning + Pizzazz

Create Your Authentic Messaging So Your Confidence Soars +
Your Tribe Finds + Connects with You
In this module you will learn:
Cut the BS and tap into authentic messaging that will connect with your tribe.
Claim your uniqueness so you're not trying to be who you're not.
Own your true voice so you're comfortable selling yourself.
Tap into YOUR STORY to stand out in the cluttered online space and so your prospects relate to you.
Module 4: Powerhouse Platform

Rock Your Website, IFO, List-Building + Your Stage
In this module you will learn:
Discover the must-haves for a killer website that sells.
Build your LIST – your most valuable asset.
Create an Irresistible Free Offer (IFO) which is the key to starting relationships with prospects.
Learn tips, tricks and tools for creating opt-in pages, sales pages, thank you pages, email managements systems, auto-responders and more.
Find your "stage" or "stages" (social media platforms, speaking online or in-person, etc.).
Module 5: Peak Performance

Market Like a Master to Attract Ideal Clients
In this module you will learn:
Use your authentic messaging to create marketing aligned with your purpose.
Discover how to create a personal brand that attracts clients and reflects your true self.
Create your personal Marketing Map so you know exactly where you're going.
Discover tools for creating awesome graphics for your blog, sales pages and social media posts that will elevate your brand.
Get tips on creating a content schedule that captures attention and tools to make it easy to execute.
Module 6: Perception + Potential

Claim Your Brilliance, Create an Unstoppable Mindset +
Rewrite Your Money Story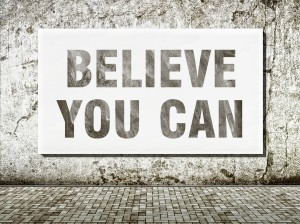 In this module you will learn:
Discover client repelling mindsets you must ditch to be successful.
Silence that nasty little voice in your head that says you can't or you're not good enough so you believe in yourself.
Learn how to face your fears head-on so you get comfortable living outside your comfort zone (that's where the magic happens).

Claim your expertise so you're confident PLAYING BIG!
Dig into your money story and understand how it is stopping you making more money.
Understand your value and claim it so you comfortably state your prices and set higher rates.
Module 7: Priorities + Peace

Create Systems and Focus to Relieve Overwhelm, Streamline Daily Tasks
and Give you the Freedom you Deserve
In this module you will learn:
Stop overwhelm and confusion, get and stay organized once and for all… with systems!
Learn why systems will change your life (they give you freedom + peace!), what systems you need for a six-figure business and how to put them in place
Develop the focus you need to be productive and get more sh*t done in less time (and avoid "bright shiny object" syndrome)
Discover how to prioritize tasks and set up your day so you're a productivity maven
Module 8: Profit Paradigm

Long-term Business Building Success Strategies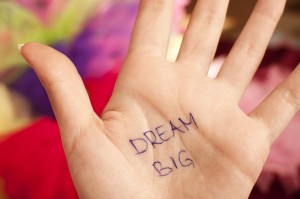 In this module you will learn:
Learn how to create your own rock star team to support your big vision, even on a shoestring budget.
Create a success plan and a marketing calendar you can easily implement (and how to repeat it on a regular basis).
Learn to trust your intuition and inner GPS to avoid analysis by paralysis and the perfectionist trap.
Learn what you must commit to so you stay energized and happy and have more to give to your clients and loved ones.
Understand what happens when you're up-leveling so it doesn't derail your growth.
8 Audio Training Modules
You'll have exclusive access to all 8 audio training lessons, each around 60 minutes, which walk you through a specific Build It. Grow It. LOVE It! step or strategy. Each module is designed to go deep into the topic and ensure that you can easily implement the teachings. I guide you through each of the detailed modules. You may listen to the AUDIO TRAINING LESSONS at the best time for you and never worry about falling behind because you have access to all of the trainings and can refer back to and listen to them again whenever you want.
8 Step-by-Step Worksheets
Each module includes a step-by-step worksheet created to lead you to Build It. Grow It. LOVE It! and help you grow your business. Through key exercises and thought-provoking assignments you'll experience a-ha's and shifts that change everything.
Transcripts of Training Lessons
PDF transcripts of each lesson are provided for you. These are valuable for easy note-taking and quick review for particular points when you want to refer back to these important lessons again and again.
Swipe File with Templates, Checklists, Samples
You'll get access to Elaine's online library of business magic. This includes work samples you can model, templates, worksheets and done-for-you examples. Implement and watch your business grow.
When I joined the Built It. Grow It. LOVE It! program,  I was seeking a new direction for my brand and ways to bring my message to my audience. Elaine is laser focused and offers direct action steps for your business. Her years of experience are evident and the support I received was personal and powerful. The program comes with lots of information and I loved Elaine's MP3s of "marketing madness."

After working with her, I became much more focused in my direction and committed to both my photography business and empowering women. Elaine knows how to help women make progress with their own businesses. I am happy to be in her tribe. She's always pulling for you! I highly recommend working with Elaine and also recommend her work.

JANE MORBA, Image Alchemist + Coach, West Milford, NJ
When I joined the BGL program,  I had recently separated from my husband with two little kids and no regular income. I desperately needed to become more productive. Working with Elaine was extremely helpful. She clarified a lot of concepts and built my confidence on the changes I needed to make. With her professionalism and love, she made me feel like everything is possible. She is a beautiful person, always present and ready to orient us. She inspired me not only in business but also in my personal life.

If you are trying to take your business to the next level, joining Built It. Grow It. LOVE It! is the best decision. You will learn the strategies that work for you, make an income and create your dream life.

MARIA INEZ SILVA,

Lawyer, Uruguay
When I hired Elaine, I was very unclear who my ideal client was. I was marketing but not effectively. I was also feeling stuck and unmotivated. After working with Elaine in her Build It. Grow It. Love It! training, my marketing efforts finally started to bring in new clients.

The best thing about working with Elaine was the quality and quantity of information she provided with each weekly module and the clarity in which she delivered it. And, I saved it all for future reference.

Working with Elaine was exactly what I needed to take my business to the next level. I would recommend Elaine to anyone who is feeling unclear on their next steps to build their business or anyone who is lacking motivation to make the changes necessary for success.

MEAGAN RAE, Vibrational Alchemist, Rae of Light Healing, Georgetown, MA 
Before I took Build It. Grow It. Love It!, I had very little knowledge about building and maintaining a business. Elaine's course opened me up to a wealth of practical, tangible and transformational information that I continue to work with and expand upon. This program benefited all aspects of my business, especially in terms of organization, implementing systems, marketing, and expanding into entirely new knowledge and experiences. Elaine is authentic, generous, and knows her stuff. She even encouraged me and another student to connect in person and now, we are collaborating on some classes together.

This program, and working with Elaine, is a great investment in yourself, and your business. Got for it!

SACHA L. FOSSA, Best Sex & Love Life Coach, Sacred Temple Arts, Rockport, MA
Working with Elaine was a real treat. She helped me analyze my business relationships and collaborations to realize which ones worked and which ones didn't. I learned how to value my work, increase my rates and build relationships with a win/win outcome. Additionally, she helped me tell my story. Not only about my business but also about how I am as a business woman, artist and photographer.

ALYSSA PEEK, Photographer/Business Owner, Peek Photography, New York, NY
When I met Elaine I was working in a corporate job and dreaming of owning my own coaching business.  She helped me gain clarity on where I wanted to be in my life and worked with me through the transition.  She was there for me every step of the way!  If you are looking for a coach that will help you focus and get clear on where you need to be Elaine will be there for you. She was there for me when I needed her and her expertise and wisdom guided me to the mindset I needed to become successful.

CHERYL FOWLER, Life Coach, Owner, Aussie Pet Mobile Farmington, Farmington, NY
Before working with Elaine, I had many ideas and passions in regards to my business but didn't quite know how to organize it all. Elaine gave me the support, and way forward not, only with my business, but with my mindset, confidence and business systems. The information and tools Elaine provides will set you up with a clear path to a business you love and is aligned with who you are. Thank You Elaine for supporting me at moments where I was ready to give it all up. I am so glad you were there for me.

ELLIE ISACS, Transformation + Branding Coach-Intuitive Copywriter-Stylist, Videsign, Basel Switzerland
Within just a 30 minute phone conversation with Elaine, I felt inspired and pumped to take my business to the next level. Elaine helped me get clear on where I want to grow next and what steps I need to take to get there. You can feel how much Elaine is rooting you on and I would recommend her to anyone who is ready for their company to soar. There is no doubt Elaine will help get you there.

KELLY WADLER, Coach-Teaching Artist-Speaker, Shine On Movement, New York, NY
I was completely overwhelmed with the idea that I couldn't move forward until I picked the perfect niche for the perfect client with the perfect delivery method and the perfect offering. Elaine quickly identified that block and provided some much-needed wisdom around the reality of the entrepreneurial road ahead, that it's winding and curvy with transformation along the way. In other words, I don't need to be perfect -- I just need to start! The transformation can't happen without a beginning.  She also let me know about a crucial difference, a lightening, that she heard in my voice when discussing one specific topic. That insight has now triggered a whole new direction of thought for me that not only feels amazing and wonderful, but has tipped my business vision into the land of bliss. If you want someone to help you find clarity and confidence for your work in the world, talk with Elaine.  You'll be glad you did!

MARY DAGGRY, Visibility Coach & Reiki Master/Animal Reiki Practitioner
Your Mentor for Build It. Grow It. LOVE It!
Elaine is an entrepreneur, certified coach, award-winning publicist, mindset expert, marketing and branding pro, event producer and momma to fur baby kitty Buddha.
After having her first panic attack while working at a high-stress, six-figure PR job in New York, Elaine knew there must be a better way to live. She earned her coaching certification yet spent years not knowing how to build a business, especially while holding down a fulltime job to pay the bills. All that marketing experience didn't help until Elaine got real with herself about her mindset blocks and invested in multiple business training and coaching programs to hone her entrepreneurial skills.
Now as a Marketing & Mindset Mentor for savvy go-getters, Elaine helps women tap into their passion, breakthrough the sticky mindset challenges that come along with building a personality-driven brand, attract a tribe of raving fans and utilize tools and systems to create a business that doesn't work them to death and instead enhances their lives. All that adds up to a bold and profitable business and fun, lush life.
Get Excited Because You Get All This
Frequently Asked Questions
IS THIS RIGHT FOR ME EVEN IF I'M STARTING OUT?
+
Yes. I WISH I would have had access to this info when I was just starting out. My journey would have been A LOT smoother and more profitable from Day 1. I invested in learning from the best and I created this program so you can shortcut challenges and jumpstart your success. If you're just starting out, consider this the PERFECT way to get crystal clear on your vision and create a formula for profits. It will save you time, money, confusion and frustration.
THIS SOUNDS PERFECT BUT WHAT IF I DON'T KNOW IF I HAVE THE TIME TO DO IT?
+
Great news! Your Build It. Grow It. LOVE IT! Course is DIGITAL so you can do it at your own pace.
The important question to ask yourself is, if you don't make time for this now, when will you? When will you take the step that is crucial to creating your vision. Plus, you can download all the materials so you have lifetime access to them.
HOW DO I GET MY SPOUSE/PARTNER TO SUPPORT ME IN THIS DECISION?
+
In my experience, spouses want what's best for you, yet they don't want you wasting money on another "bright, shiny object." Typically, the spouse is skeptical and wants to be reassured that this is going to produce real results and provide a substantial return on investment. Once they understand the value and how confident you are that this is exactly what you need to do, they are usually happy to support your decision. The results of investing smartly in your growth and your business will pay off. I have never not invested in myself. When presenting the opportunity to get results in Your Build It. Grow It. LOVE IT! Coaching Program, it is important that you share with your spouse, 1) What the program specifically entails, 2) what solution it provides, 3) what makes it different from other programs you've experienced, 4) the credentials of the coach, 5) the success stories from other clients. Go for it!
WHAT TYPES OF PROFESSIONALS IS YOUR BUILD IT. GROW IT. LOVE IT! COACHING PROGRAM FOR?
+
So many! Your Build It. Grow It. LOVE IT! Coaching Program was created to deliver marketing and aligned business strategies that will work for YOUR type of business—no matter what field you are in.
        Authors & Speakers
        Life Coaches
        Business Consultants
        Holistic Health Coaches
        Healers
        Bloggers
        Photographers
        Stylists
        Financial Planners
        Attorneys
        Copywriters
        Teachers
        Community Leaders
        Artists
        Massage Therapists
        Interior Designers
        Professional Organizers
        Non-Profit Directors
        Event Planners
        Sales Experts
        Network Marketers
        Researchers
        Marketing Consultants
        Image Consultants
        Nutritionists
        Personal Trainers
        Intuitives + Psychics
        Graphic Designers
        Web Designers
        (And more!)
SHOULD I GET THE FOUNDATIONS OF MY BUSINESS SET UP BEFORE I GET STARTED?
+
This program will HELP YOU set up the foundation and get started on the right foot. Ask yourself if you have the tools to create a foundation right now and if you know the steps you need to take. Then, ask yourself if you'll follow through if you're on your own. That's often the hard part. However, with the support of a strong coach giving you step-by-step guidance through a structured course, your implementation and impact increases dramatically. Without it, you tend to default to your old way of doing things and create slow results. This is why I am ALWAYS learning, taking courses, and working with coaches and mentors, and have been ever since I started my business. The question is how committed are you to getting out of your own way and seeing results?
I KNOW I BELONG IN THE PROGRAM, BUT I'M NOT SURE I CAN AFFORD THE INVESTMENT RIGHT NOW…
+
We usually find money for the things we really want. Think about it. If this IS within your comfortable grasp, then investing in yourself is the BEST investment. You get results that pay for the coaching and more, and you can use the learning for the rest of your life and career. You also need to consider how much money you're leaving on the table each month by NOT focusing on getting your business on track. My peeps have told me in my surveys, that they are leaving from $500 – $20,000 per MONTH on the table by NOT getting the help and support they need to grow their business. Obviously if this investment, even at the low installment level, is going to bring financial hardship to you and your family, then you are not ready (and that's ok!). I evaluate opportunities based on the return on investment I can get. If I implement everything in the program, utilize the expert coaching, training, support and accountability that are offered, is it likely I will make double my investment back (maybe even three times my investment)? If the answer is YES then I go for it! When any opportunity for growth comes your way and you can feel it calling you, it's time to ask yourself what a CEO would do?
WHAT IF I'M NOT SURE THE TIMING IS RIGHT FOR ME?
+
If this program is calling to you,why would you delay having access to all this awesome information and beginning your growth today? The women who are the most successful in life are those who know how to spot an opportunity when they see it and take fast action. Plus, you get to keep all the materials in this course forever. Go for it!
P.S. If you have any questions, feel free to contact my team at hello@elainewellman.com and we'll be happy to help you.
xoxo,
Legal Disclaimer (my lawyer makes me write this!): Every effort has been made to accurately represent our program and its potential. Each individual's success depends on her background, dedication, desire and motivation. As with every business endeavor, there is no guarantee that you'll make money. It should be clear to you that by law we make no guarantees that you will achieve any results from our ideas or models presented on our Sites, and we offer no professional legal, medical, psychological or financial advice.